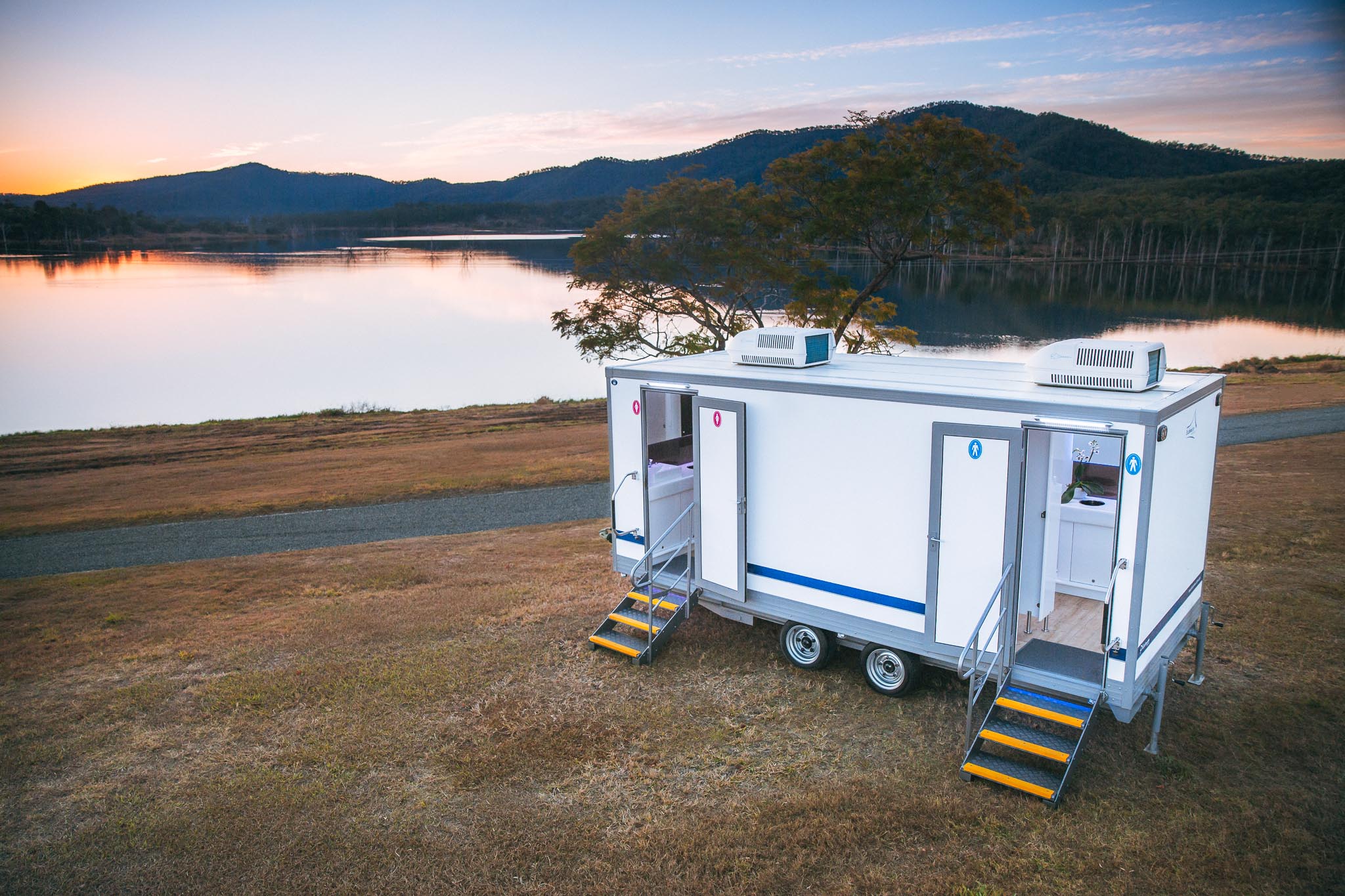 HOUSEKEEPING
To service the Platinum and keep the unit in an absolute pristine condition we will include an attendant for a minimum of 8 hours at no extra charge to you. During the hours of your event you can rest assured that the Platinum will look immaculate and smell fresh for the comfort of your guests.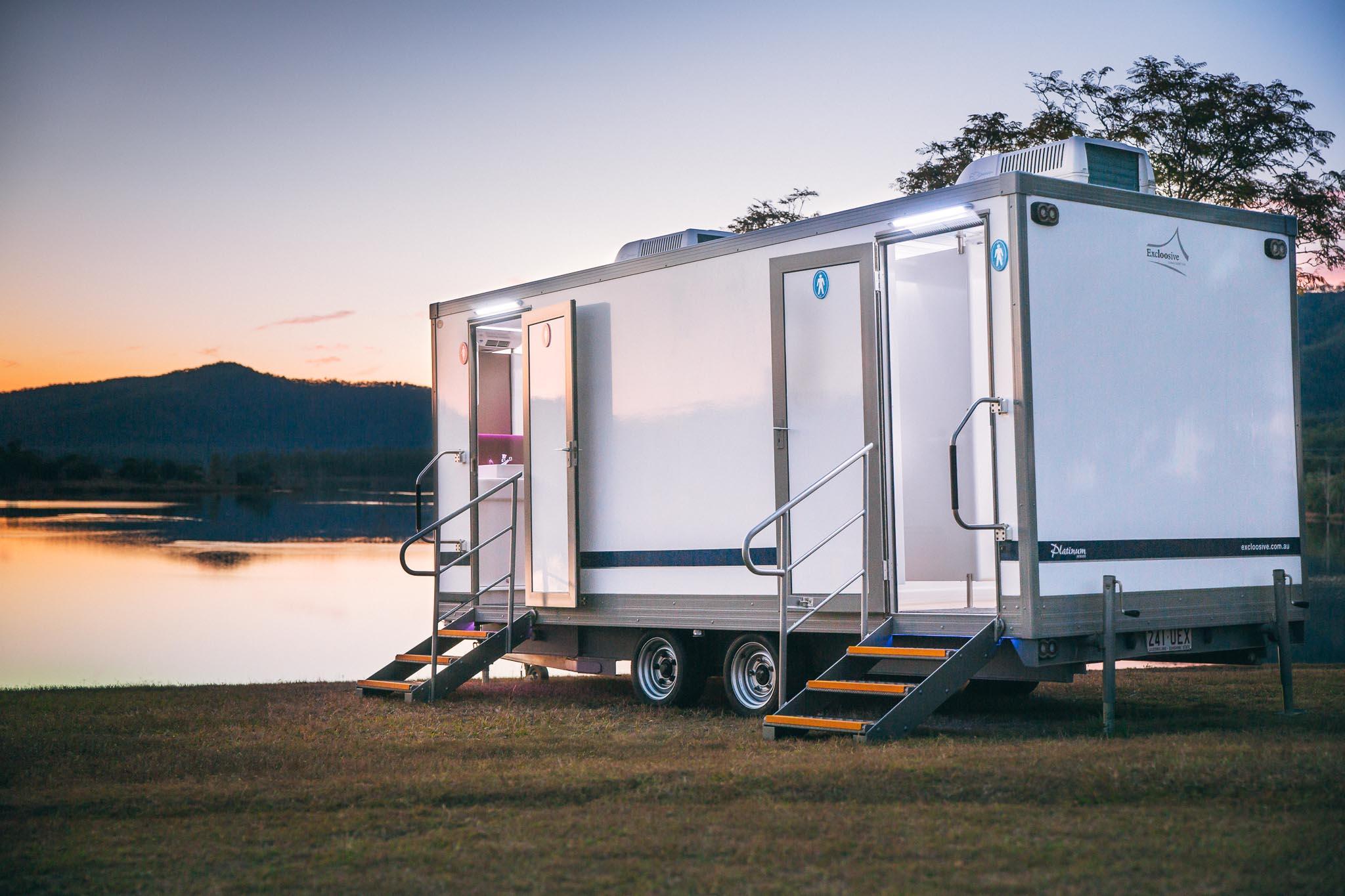 SELF-CONTAINED
The Platinum unit is built to cater for approximately 150 guests and is
self-contained, meaning no water or sewer connection is required. To use the
air-conditioner we just require a 15 amp power supply. This unit is completely mobile and versatile.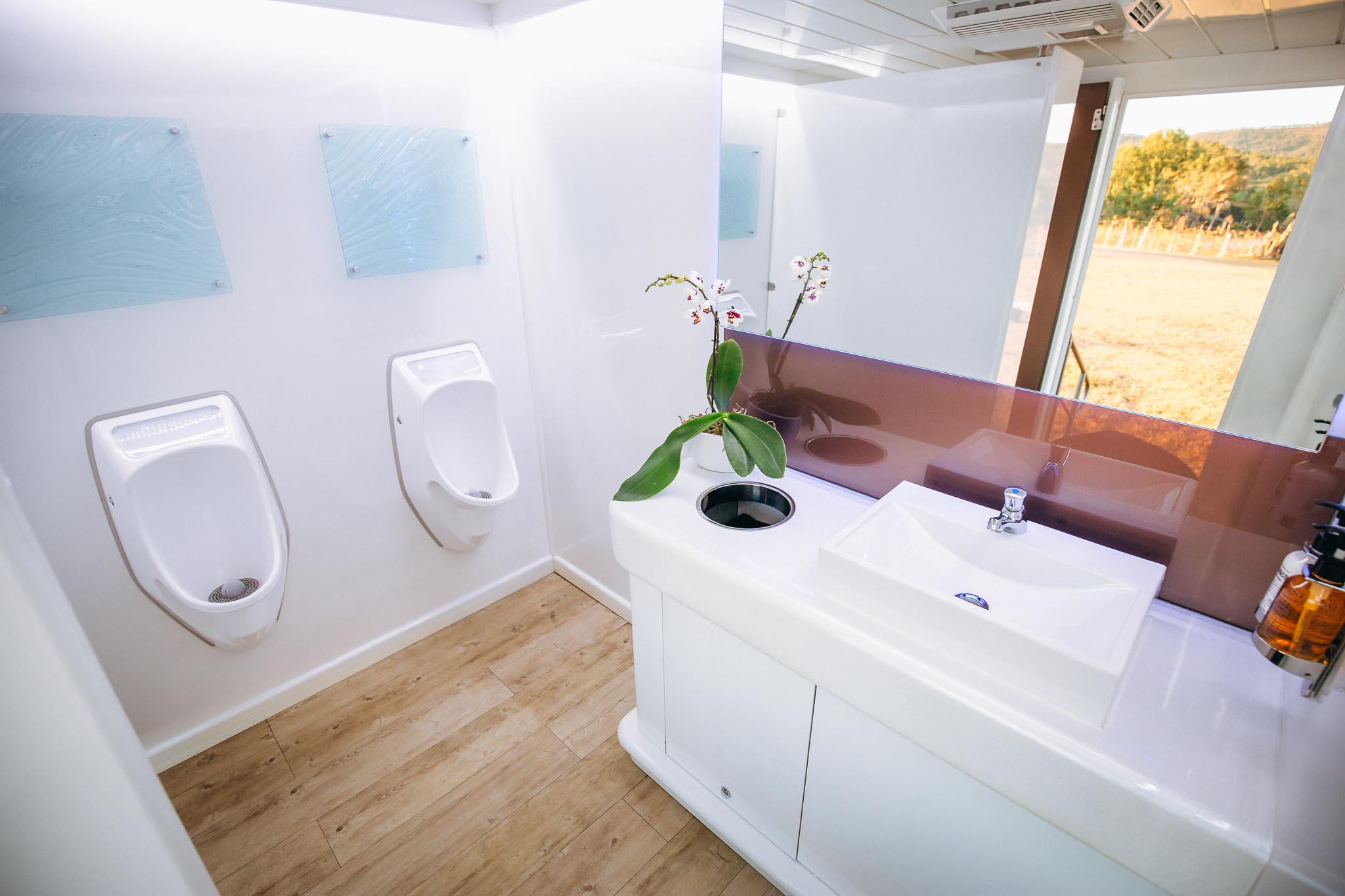 REVERSE CYCLE AIR-CONDITIONING
Our cooling and heating solution will keep your guests cool on a hot summers day and warm in the chilly July frost. The air-conditioning unit is designed to blend into the decor to continue the modern look and feel of The Platinum Series.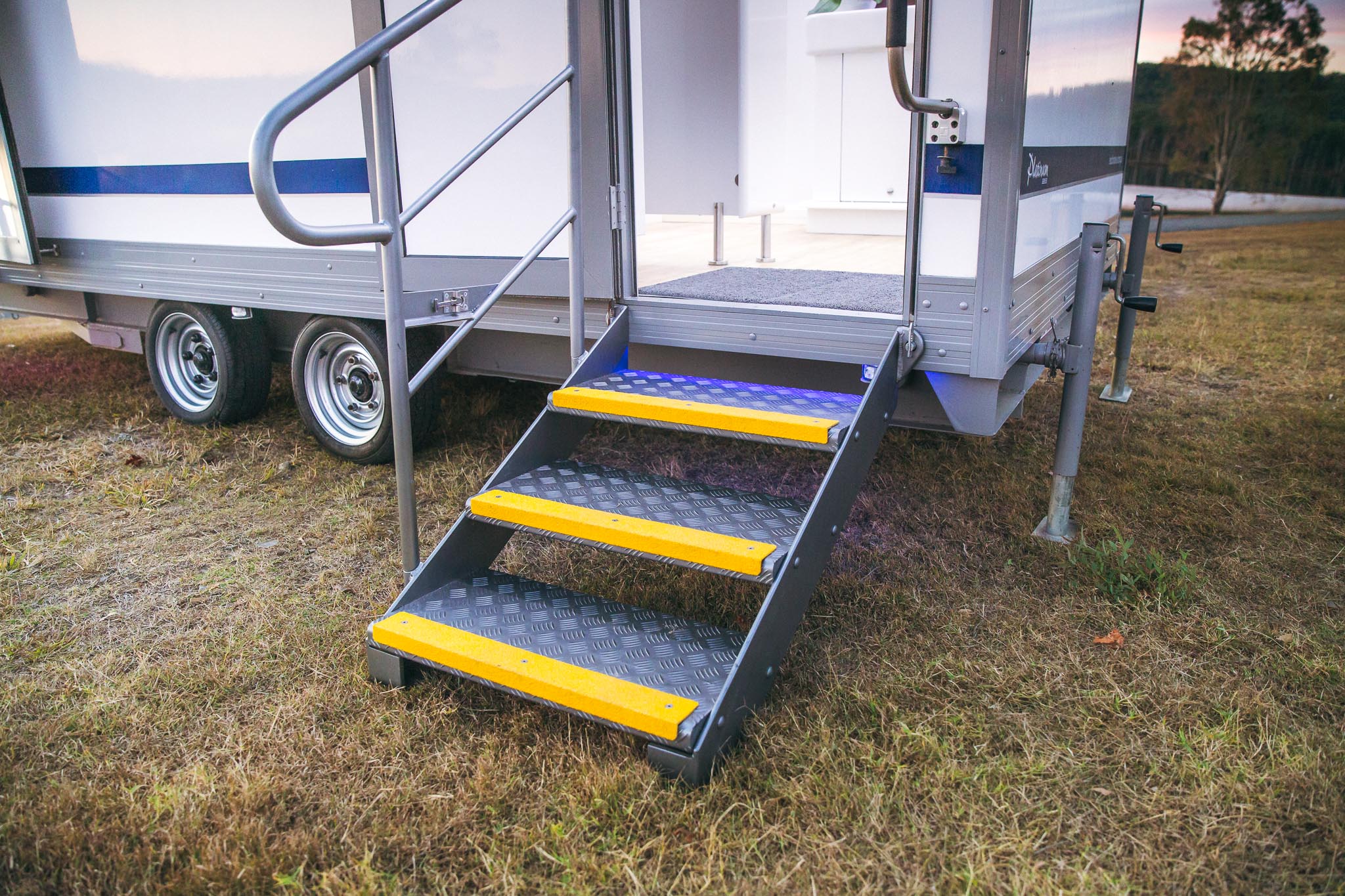 SAFETY FIRST
Our flooring is durable, seamless and slip resistant to ensure safety and easy accessibility for everyone. We have designed our steps much closer to the ground than any other trailer, making it easily accessed.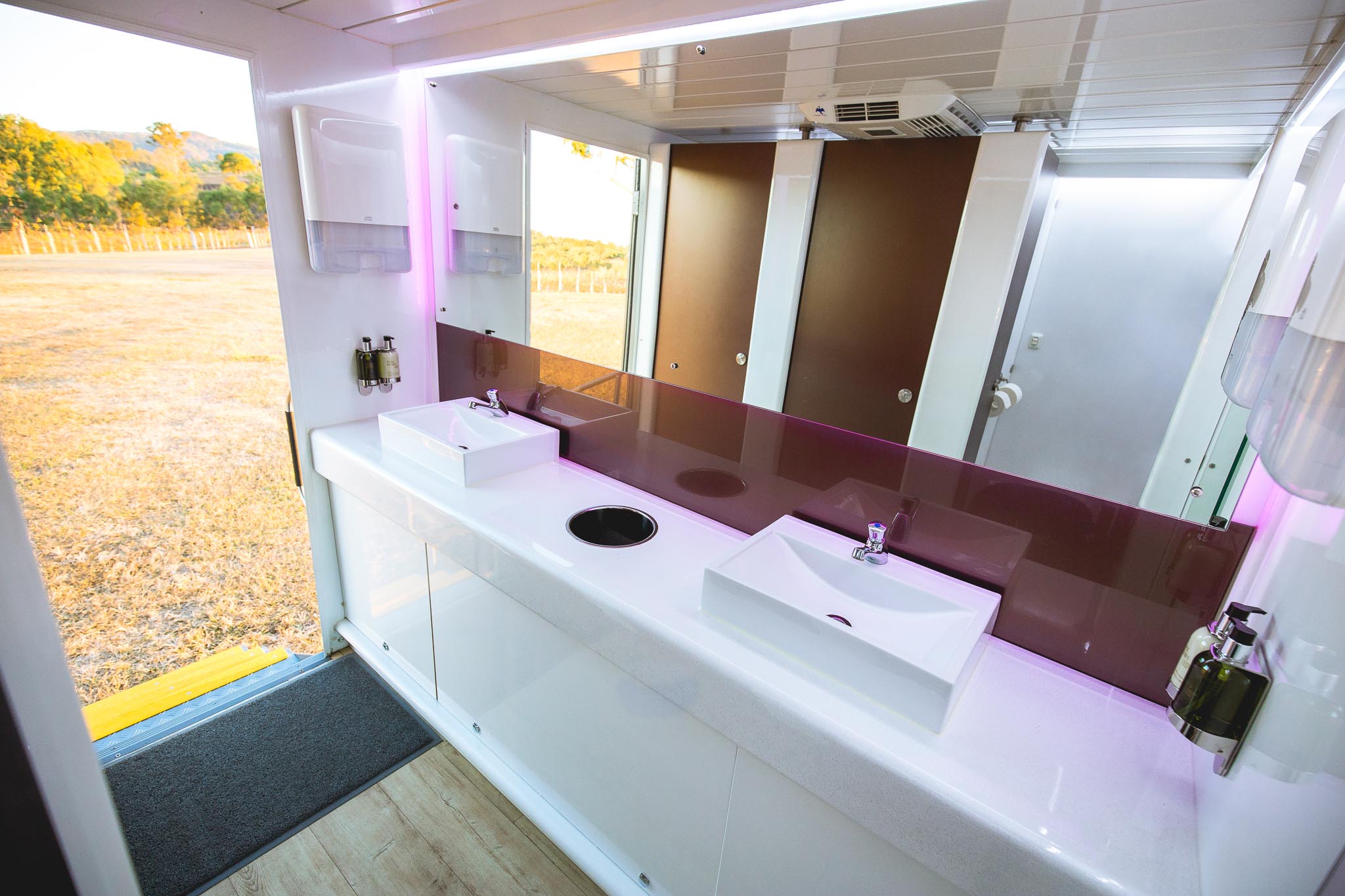 ODOUR RESISTANT 
Our modern design incorporates a full ventilation system to carry away any unwanted odours.
The Internal products used in our Toilet trailers are of " closed cell structure " meaning they inhibit viral and bacterial growth giving you the perfect environment for peace of mind.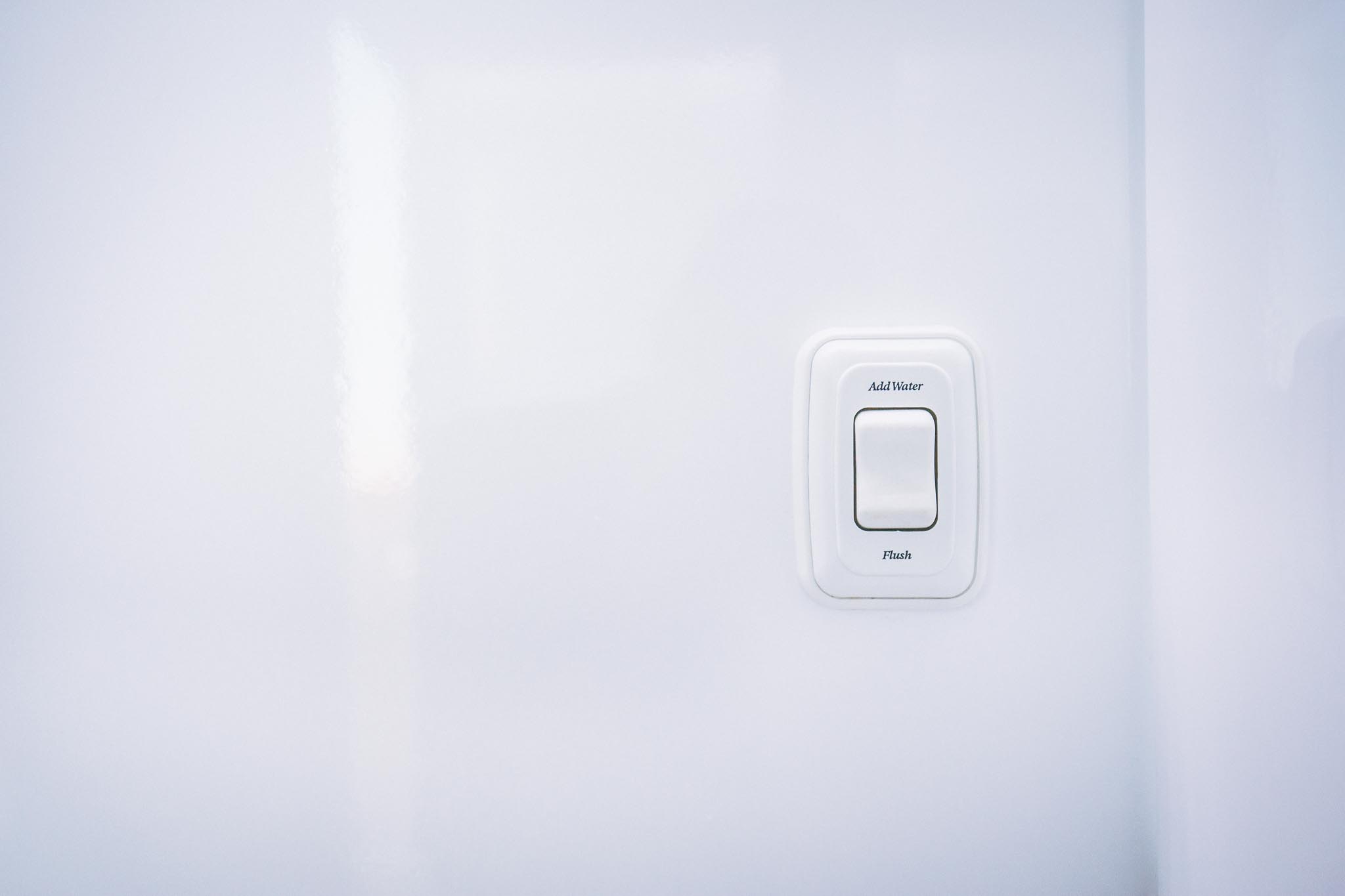 BUTTON FLUSH
Designed to rival hotel bathrooms, the Platinum Unit is operated the same as your toilet at home. You can be absolutely assured that no flooding or blockages will occur with our Platinum Series, and your guests will be in awe of its features and decor.