EVENT CLEANING & HIRE EQUIPMENT
In light of the COVID19 Pandemic that has swept across the world, the Excloosive Team are more commited than ever
to making sure every Wedding & Event in 2021 is given the largest range of options to help aid the health & safety of their guests.
With this said we are now offering a large range of Cleaning Services & Portable Hygiene Equipment to compliment the Excloosive Range or to hire on it's own. 
All of our staff and equipment are held to the highest standards which ensures that your Wedding or Event is held to the highest standard.
Event & Wedding Cleaning Services
We have always offered an 'Attendant' service to our Luxury Toilet Hire Range but now, we are ready to extend our crew out to make sure your Wedding or Event is spotless!  So, what's included when you hire our Excloosive team for your Wedding or Event? See below!
Confidentiality & Respect
Our Team are highly-skilled and trained cleaners with the vision to ensure your wedding or event is maintained to pristine conditions. They will never post on Social Media or disclose any information on your event without prior written consent. 
Value & Inclusions
Included with every cleaning service is the maintenance of the hygiene & sanitation levels of the Bathroom areas. Whether you choose an Excloosive unit for hire or go with another company, we provide all consumables required including aerated anti-bacterial spray, fragrance, gloves, toilet paper & more.
Location & Times
The Excloosive office is based in Yatala, half-way between Brisbane & the Gold Coast. This gives us the flexiblity to travel 2 hours in either direction for the same price. We operate 24/7 so we always recommend letting us know the most approximate times to ensure the best recommendation for our services.
Health & Safety Guarantee
Our team is commited to ensuring the safety of your guests & event-goers. With this, we can remove all rubbish from site & dispose of it appropriately. While we also provide bathroom cleaning services, you can rest assured that with our team on-site, your entire event or Wedding venue will be kept free of any potential health & safety risks.
Portable Hygiene Equipment Hire Products
The landscape for what Weddings & Events will look like in 2021, we have predicted that the need for higher measures of 
Portable Hygiene Equipment will be paramount. With that in mind, see our new range of equipment that you can add to your 
Excloosive booking or hire on it's own. See below!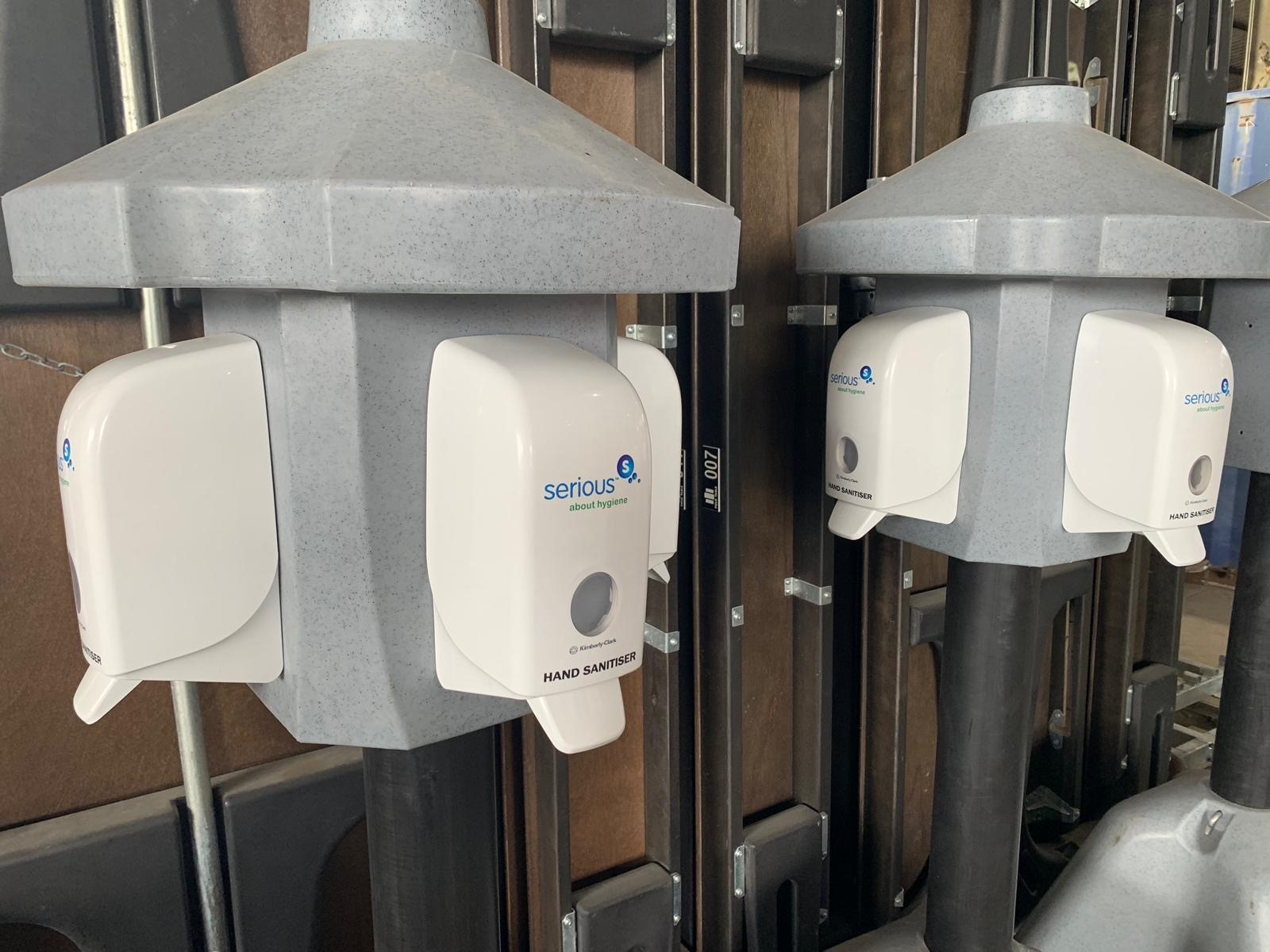 Hand Sanitiser Stations
With your choice of our Four Bay unit or Two Bay unit, each dispenser contains up to 1,200 uses! Each dispenser is full of sanitiser prior to delivery and once it's installed – you can use as much or as little as you like! The weighted base also ensures it can be installed in rain, hail or shine!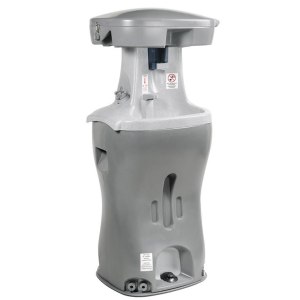 2-Person Hand Wash Station
Our 2-Bay Hand Wash Stations are a perfect edition to any Wedding or Event to give people a chance to wash their hands with fresh water, anti-bacterial soap and dry them off with our luxury hand towel. These units are also operated by a foot-push system meaning – no hands required (except for washing)!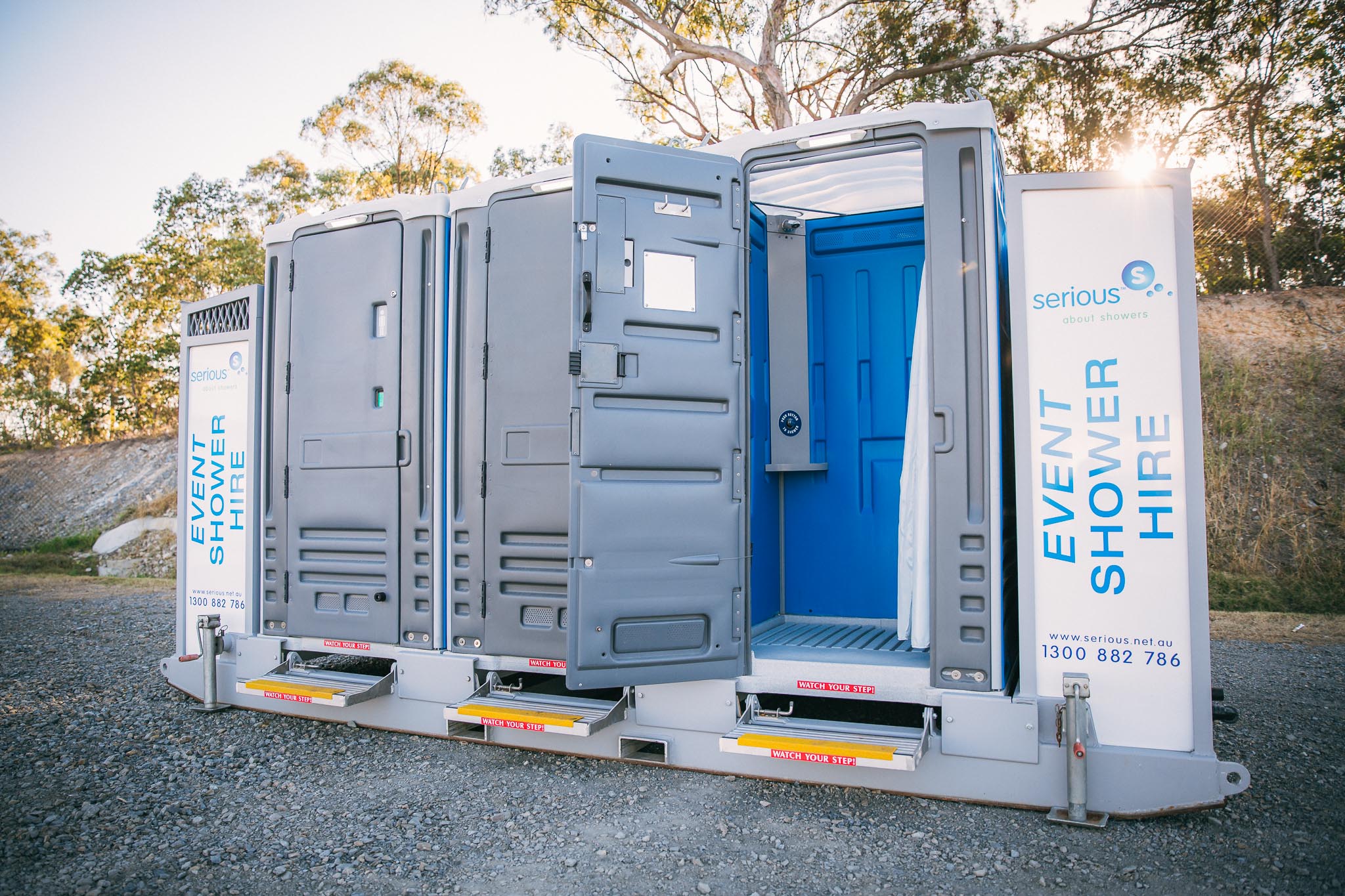 Gas Heated Shower Blocks
The Glamping Favourite – who doesn't love a hot shower the morning after a big night of Wedding fun? Our 6-Pack Gas Heated shower blocks can be installed and plumbed to an existing water tap OR we can provide the tanks & fresh water for you!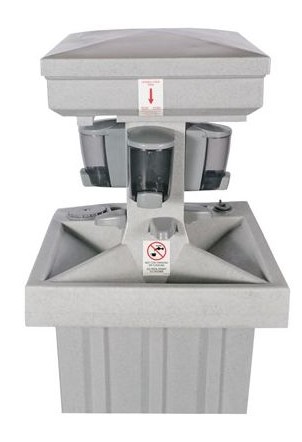 4-Person Hand Wash Station
Our 4-Person Hand Wash station is perfect for Catering or Food Preparation areas. It contains the same amentities as the 2-Bay Hand Wash but allows multiple use at one time, which is a huge asset if time is ticking quickly! These units are also perfect for DIY sites that may not have running water which a lot of Catering teams will need.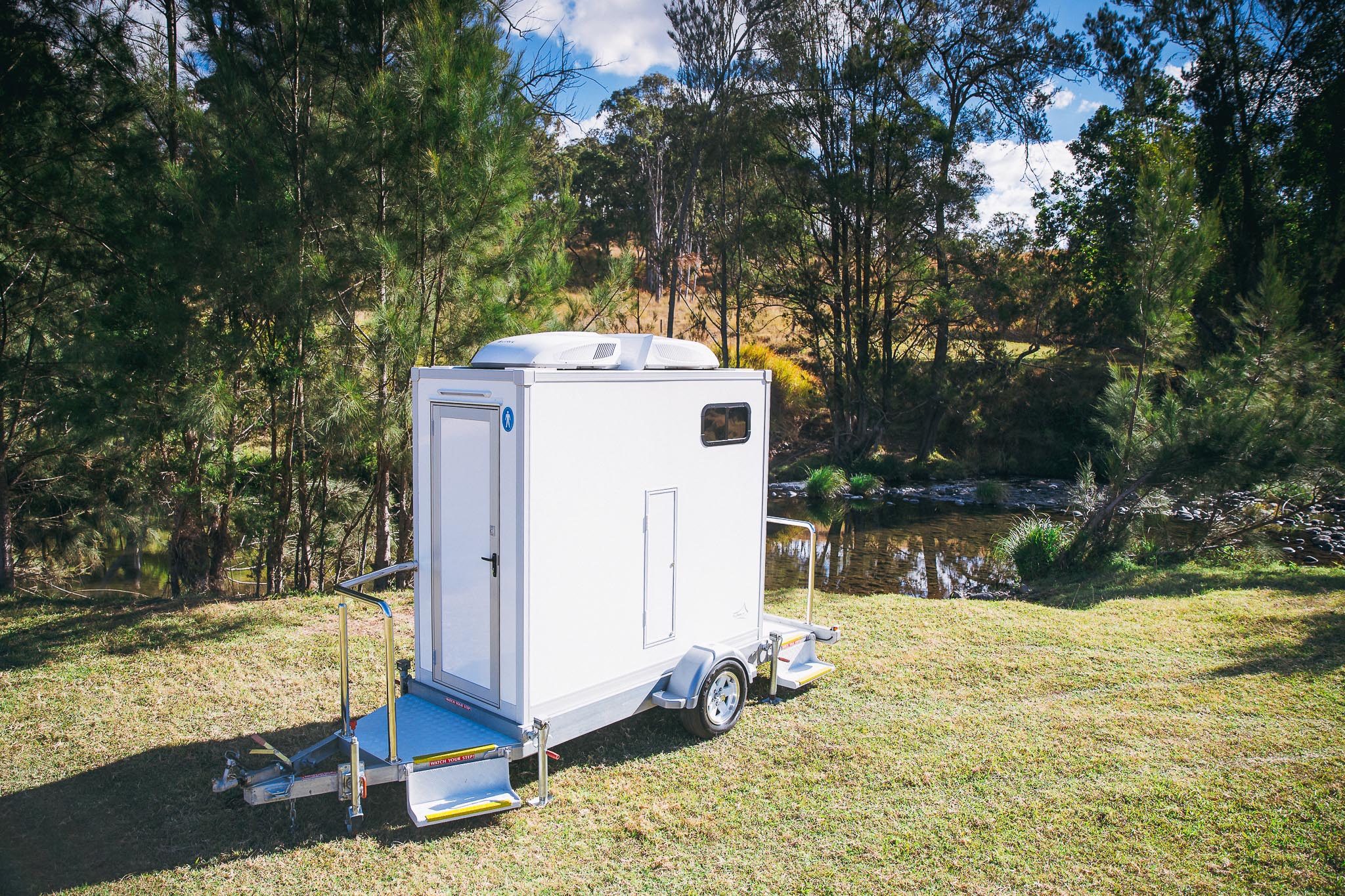 1+1 Toilet Trailer
Built to cater for approximately 120 guests depending on the type and duration of event.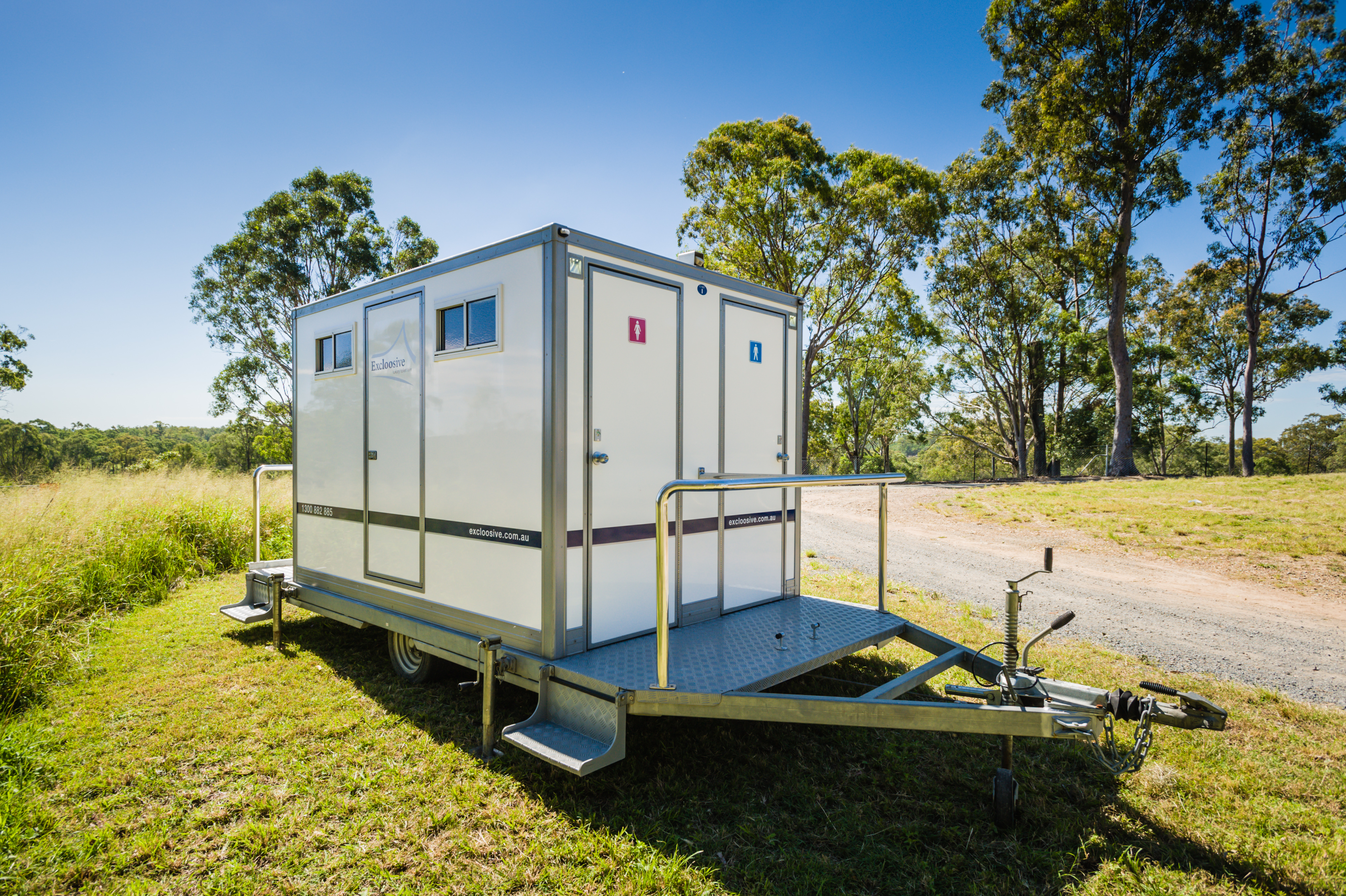 2 + 2 Toilet Trailer
Built to cater for approximately 200 guests depending on the type and duration of event.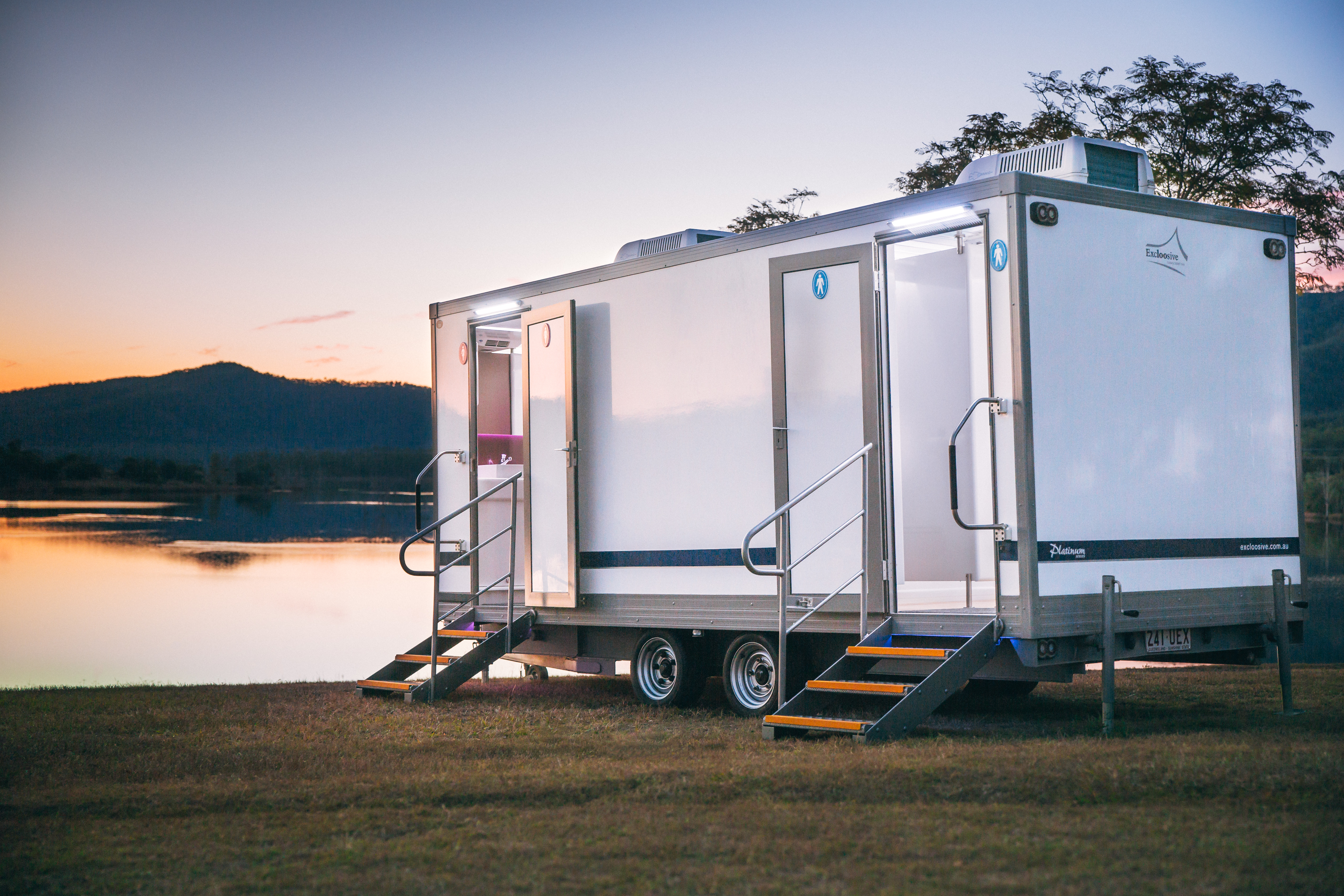 3F Toilets + 1M & 2 urinals
Built to cater for approximately 120 – 150 guests depending on the type and duration of event
SERIOUS
Looking for a toilet or maybe a shower for your building site or home renovation?
For all long term hire needs our sister company Serious specialises in providing portable toilets and showers. View their range to hire today
Click Here